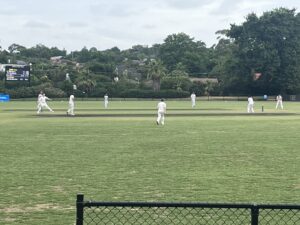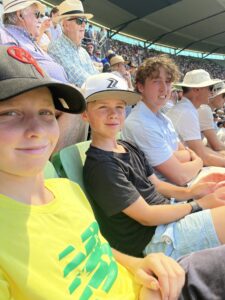 I've watched a LOT of cricket this summer.  We went to the Boxing Day Test.  A junior rep carnival.  Three (so far!) Big Bash games.  I've even been playing with my club's fourth XI and enjoying helping our juniors progress through the ranks.  As I've sat and watched these games, it's occurred to me that there are a lot of lessons the game of cricket can teach us about business ownership.  I've whittled these down to XI – quite apt for a cricket blog!
Preparation
Cricket requires a lot of preparation before the match.  Team selection, batting order, bowling order, tactics etc.   Failing to prepare is preparing to fail.
Similarly, before starting any business you must be well prepared to be any chance of success.  Many business owners I know don't even have an annual or 90 day plan.
Play by the Rules
The rules (or more accurately, Laws) of cricket can help to understand the importance of rules in any field of life, particularly business.
In business, spirit and goodwill can often play an important part in growing a business.  And of course, not following the rules can mean no business at all….
Body Language
Positive body language plays a big part in winning cricket matches. Regardless of the match situation, if your body language is positive, you are ready to fight back from any situation.
In business your customers, your suppliers or anyone you meet, judge the way you talk, move and behave in different situations.
Discipline
In cricket as a bowler, you have to bowl with tight discipline – line and length!
You even get penalised if you cross the bowling line while bowling and you have to go back and do an extra ball (no ball)
When it comes to business, you require discipline in all aspects to be reliable:
Open your store on time
Follow your established systems and processes
Keeping yourself and your staff accountable.
Leadership
Leadership is the most important ingredient of success. So many times I see teams winning because of great captaincy aka leadership.
Strong leadership can take an average business to a successful one.
Every Match is Different
You will face different situations in every cricket match.
An important key is to plan and prepare for each foreseeable situation – and be ready to play in different environmental conditions.
Similarly, when it comes to business every customer you face, every contract you apply or every order you get can be slightly different and you need to be ready to handle this variation.
Consistency
You can win a match here and there but to win a tournament or a season you require consistency as a team, of your actions and of your business values.
"Stay at the crease long enough and the runs will come" – heard that at a cricket ground before?
To own a successful business you have to execute your activities on a consistent basis.
Handling Pressure
Walking out to bat when your team has lost two quick wickets and the bowler is on a hat-trick.
Big players always deliver under pressure situations.
All business owners know the pressures they have to manage on a daily basis.  Delivering on time, making sales targets, paying suppliers, managing staff – the list goes on and on.
Can you be successful without handling pressure well? I seriously doubt it.
Competition
To keep your place in the XI you have to compete and perform well consistently.
The business environment keeps getting harder and harder.  Be ready to compete.  Seek that competitive advantage.  Keep an eye on what your competitors are doing.
Specialist Players
Fast bowlers.  Batters. Spin bowlers.  Wicketkeepers.  Every cricket team needs specialist players. All-rounders  are good to support the specialists but they don't often win matches for you..
Similarly for a truly successful business you need specialist, qualified people for key positions.  What specialists do you have in your business?
Team Work
Cricket is a team game played by individuals.  Each team member must know and play their role.
These individual performances with bat or ball form the collective effort – just like you need in your business.
Feel free to let me know of any other 'business lessons' you think cricket can provide business owners.
BD
The Captain Coach